Tours
Let's create a memory wall together. Kindly click on the tour image or the button to find more details. If you have more questions or inquiries on each tour, chat with the support personnel or call through. Thank you.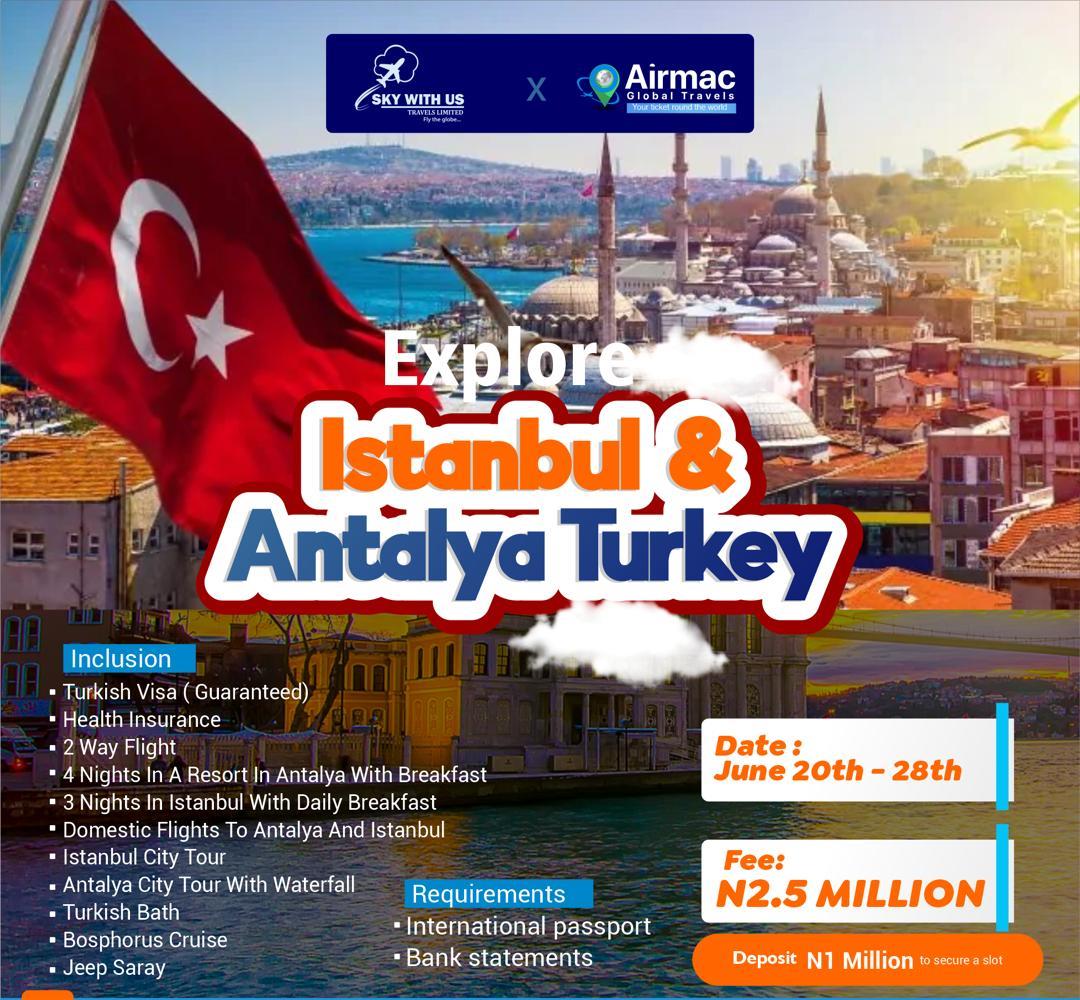 Explore Istanbul & Antalya
✅ Turkish Visa (Guaranteed)
✅ Health Insurance
✅ 2 Way Flight
✅ Deposit ₦1million to Secure a Slot.
✅ June 20th - 28th, 2023
See Details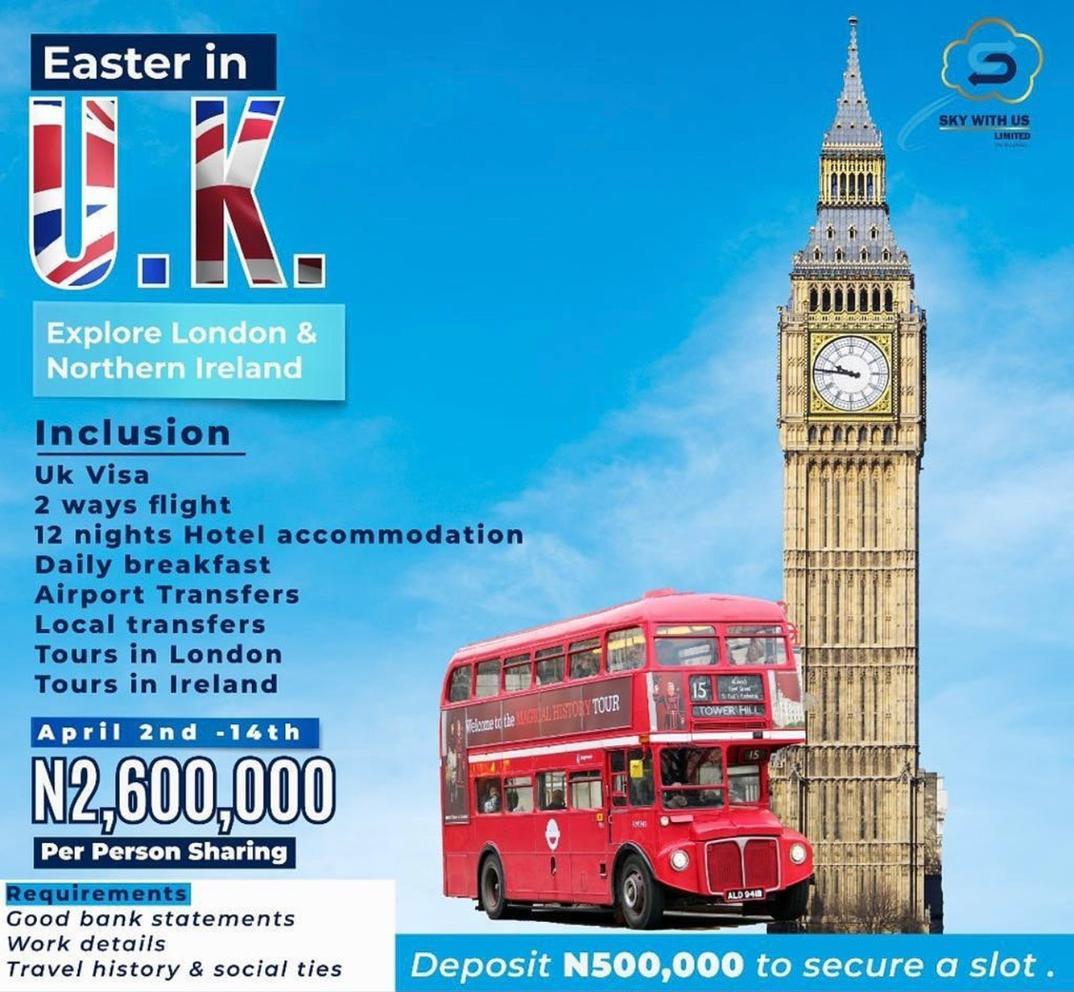 Easter in UK 2023
✅ Uk Visa
✅ 2 Ways Ticket
✅ 12 Nights of Hotel Accommodation
✅ Deposit ₦500,000 to Secure a Slot.
✅ Apr. 2nd - 14th, 2023
See Details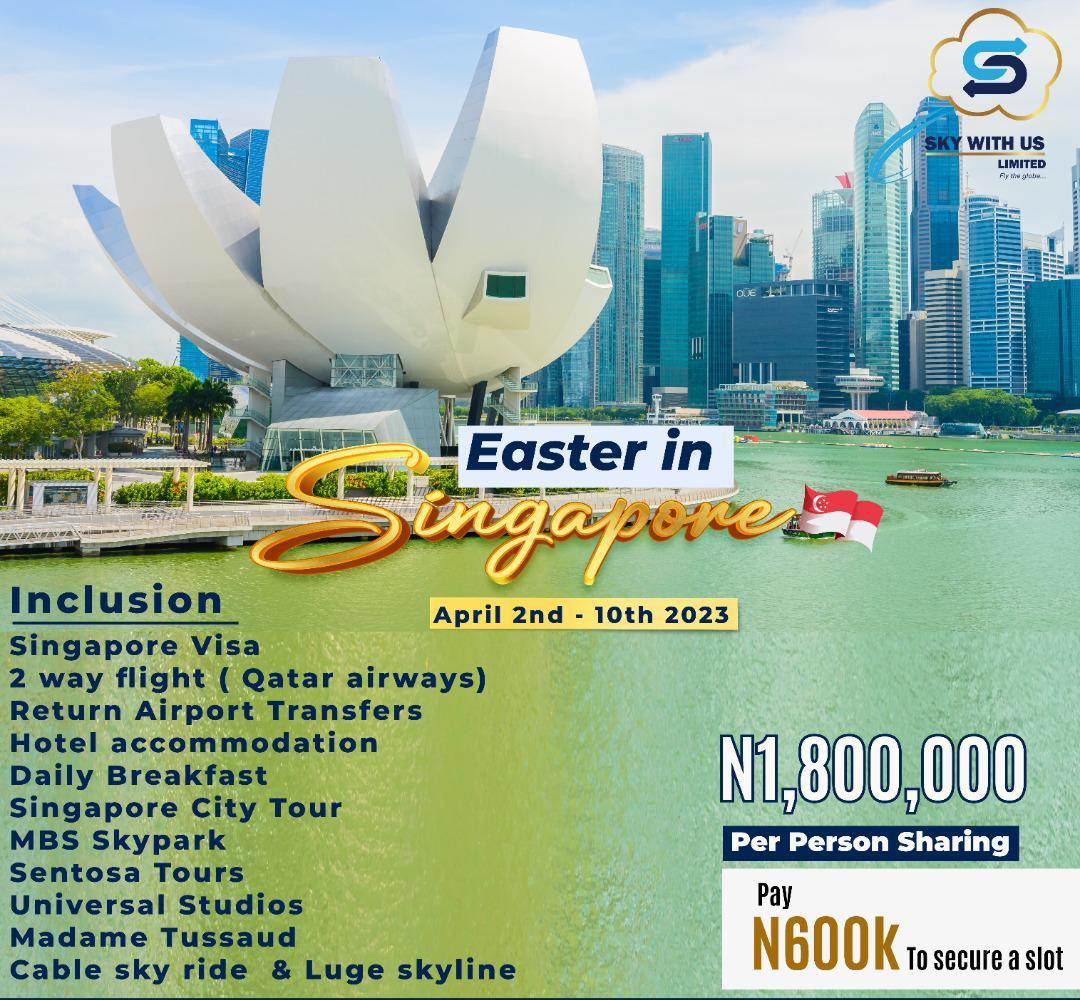 Easter in Singapore
✅ Singapore Visa
✅ 2 Way Flight on Qatar Airways
✅ Hotel Accommodation
✅ Deposit ₦600,000 to Secure a Slot. Prices are subject to change.
✅ Apr. 2nd - 10th, 2023
See Details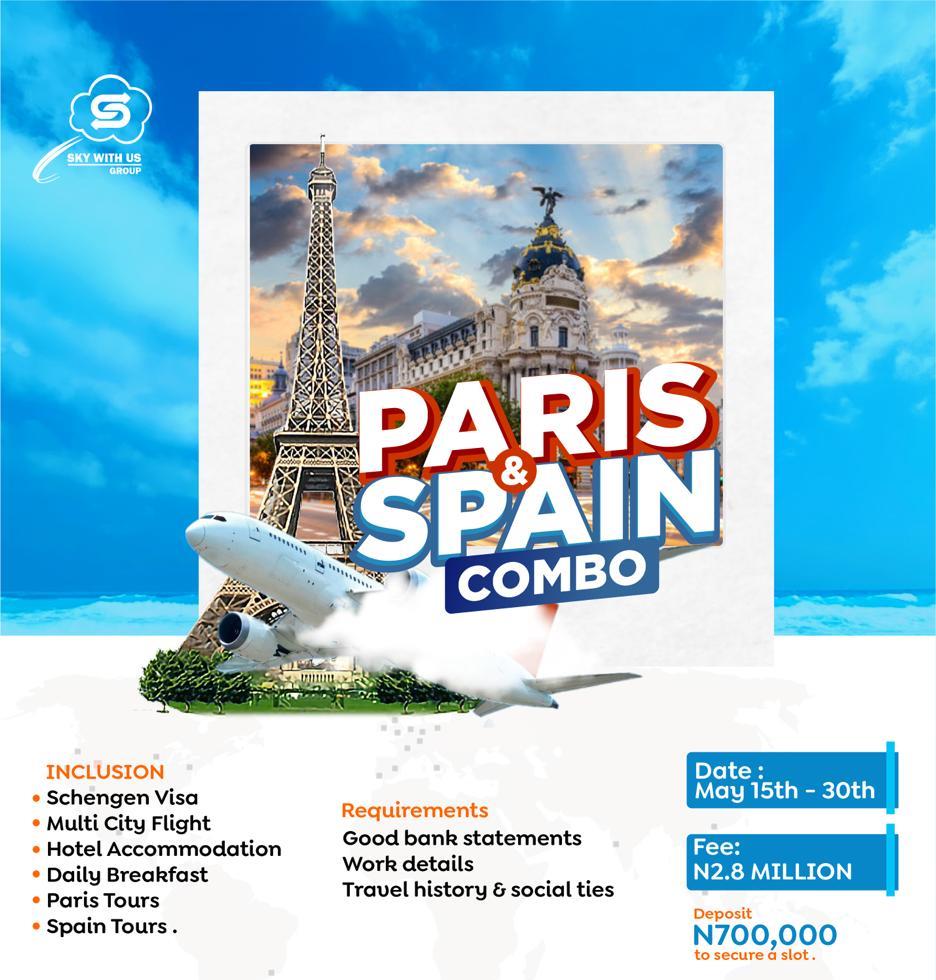 Paris & Spain Combo
✅ Schengen Visa
✅ Multi-City Flight
✅ Hotel Accommodation
✅ Deposit ₦700,000 to Secure a Slot.
✅ May 15th - 30th, 2023
See Details